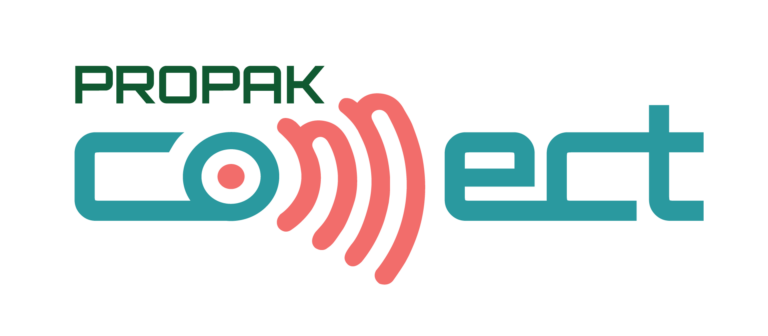 ProPak Connect
Showcase, Engage, and Connect with the processing and packaging community online.
ProPak Connect is an online integrated supplier showcase platform and content hub with extended features that will host various platforms for sourcing and enquiry management, facilitate online networking and interactive product and machine demos, and enable virtual and hybrid events.
Features of ProPak Connect include:
365-day Online Showcase
A year-round supplier and product showcase to facilitate sourcing needs for buyers, with advanced features
Real-time Sourcing Management
Manage enquiries through messaging, live chats, and video calls
Meeting Management
Facilitate meetings between buyers and suppliers
AI Powered Business Matching
An AI driven matchmaking that will combine content and target marketing
Content Hub
Participate in webinars and round-table discussions wherein you can learn from the industry experts and even from other industry people like you
Hybrid Trade Events
Experience virtual and physical trade events in a one-stop-digital-platform
Supplier Benefits
Year-round showroom and directory with marketing add-ons to promote your brand and message with features such as interactive media gallery including videos, quick upload, and showroom performance report
Expand your reach through integrating your business' social media platforms and engage with your target audience through interactive webinars and live showcases
Manage enquiries you receive from buyers through messages, live chats or even video calls
Check real-time analytics of your company's performance, engagement, and activities
Buyer Benefits
Search from a range of suppliers and equipment from the processing and packaging industry
Engage with suppliers through the platform's buyer's messaging and live chat or even video calls
Attend webinars and round-table discussions that will expand your knowledge in this industry
Take part in year-round themed business matching sessions, virtual and hybrid events, and many other features!

Leading trade events for the packaging and processing industry
Established for 29 years, the ProPak brand and its series of events across Asia and Middle East & North Africa have attracted and maintained qualified buyers and suppliers within the processing and packaging industry covering:
Processing & Packaging Technology
Packaging & Converting
Coding, Marking & Labelling
Testing and Analysis
Cold chain
Processing & Packaging Technology
Material Handling and Warehousing
Over the years the brand has presented businesses and companies with an unmatched platform to promote ingenuity and provided a plethora of networking and sourcing opportunities, with focus on industry sectors such as Food, Beverages and Drinks, Pharmaceuticals, and Consumer Goods.
With a number of large exhibitions in Southeast Asia such as ProPak Asia in Bangkok, ProPak Philippines and ProPak Vietnam, and ProPak MENA covering Middle East and North Africa, and ProPak China the brand truly extends as the industry's go-to trade show for their branding and promotional needs.